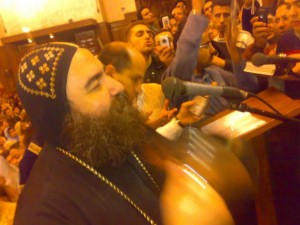 This is a a video recording of the Kiahk Praises, recorded on Wednesday, December 12th, 2001 in St. Mary's Coptic Orthodox Church in El-Zeitoun, Cairo, Egypt, in the presence of His Grace Bishop Youannes (John), Assistant Bishop and Patriarchal Secretary for His Holiness Pope Shenouda III.
This is a very nice Tasbeha especially that it was done on a Wednesday, so it is a little bit different than what we would say on a Saturday night.
May the blessings of Virgin Mary, the holy month of Kiahk and the Nativity Fast be with us all.