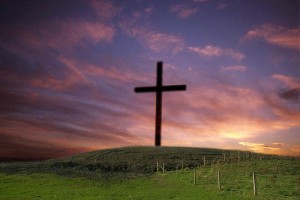 Statement of the Holy Synod of the Coptic Orthodox Church on Monday, October 10th, 2011
"The Holy Synod of the Coptic Orthodox Church, headed by His Holiness Pope Shenouda III and the presence of seventy of the metropolitans and bishops of the church, met on the morning of Monday, October 10th, 2011 at the papal residence and marveled at what happened yesterday in front of Maspero of the deaths of more than 24 of our loved ones, as well as about two hundred of the wounded in their peacefully march. We Affirm our Christian faith in not using violence in all its forms. We don't forget that there are strangers among our children who commit mistakes that get attributed to us. Copts feel their problems are reproducing without accountability and justice or any radical solutions. The Holy Synod is calling the Coptic congregation for prayer and fasting for three days starting from tomorrow Tuesday, October 11th, 2011 so that the Lord may grant us His peace in our beloved country Egypt."
St. Mina Coptic Orthodox Church in Hamilton sends its condolences and prayers to the families of the martyrs in Egypt, may God repose their souls in the paradise of joy. There will be daily liturgies:
Tuesday, October 11: 5pm to 7pm.
Wednesday, October 12: 9am to 11am.
Thursday, October 13: 5pm to 7pm.
There will be also a special prayer meeting on Wednesday, October 12, at 7pm.
The Coptic Orthodox Church in Canada will conduct a Memorial Conference for the Martyrs on Sunday, October 16th, 2011 following the divine liturgy, where dignitaries, religious leaders and the media will be invited to share with the Coptic Orthodox congregations. The conference will be held at 1245 Eglinton Avenue West, Mississauga, ON – L5V2M4 (St. Mary & St. Athanasius Coptic Orthodox Church). The conference will be followed by a general prayer meeting and you are all invited to participate in this holy ceremony. Attendees who would like to take the bus please confirm with Mr. Emad Geurguis (905.962.3623) soon.
May God grant us His peace, protect His people and disperse the enemies of the church.
"The LORD will not allow the righteous soul to famish, but He casts away the desire of the wicked." (Proverbs 10:3)