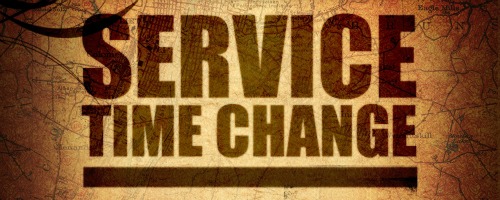 Please note the following changes in the church service schedule for the week from Monday, November 12, 2012 till Monday, November 19, 2012.
Due to the travel of our beloved Fr. Metias Ibrahim to Egypt to attend the enthronement ceremony of His Holiness Pope Tawadros II on Sunday, November 18, 2012 in Cairo, Egypt, the following changes to the church services will take effect:
Liturgies on Wednesday (November 14, 2012), Friday (November 16, 2012) and Sunday (November 18, 2012) will be cancelled.
A Holy Liturgy will be prayed on Saturday (November 17, 2012) starting at 8:00am followed by Sunday School Service.
Normal schedule will resume as normal starting Wednesday (November 21, 2012) with a spiritual revival for the feast of Martyrdom of our patron Saint Mina the Wonder-Worker. Please click here for more details.
We pray for our father that Christ our God may bring him back to us in peace, rejoicing with joy and safe in security.
As we rejoice for the Heavenly Father's gift for His church, we pray that the Lord would grant His Holiness Pope Tawadros II many peaceful years shepherding his flock in purity and righteousness.
"Blessed is he who comes in the name of the Lord!" (Psalm 118:26, John 12:13).

مُبَارَكٌ الآتِي بِاسْمِ الرَّبِّ" (مزمور ١١٨: ٢٦، يوحنا ١٢: ١٣)