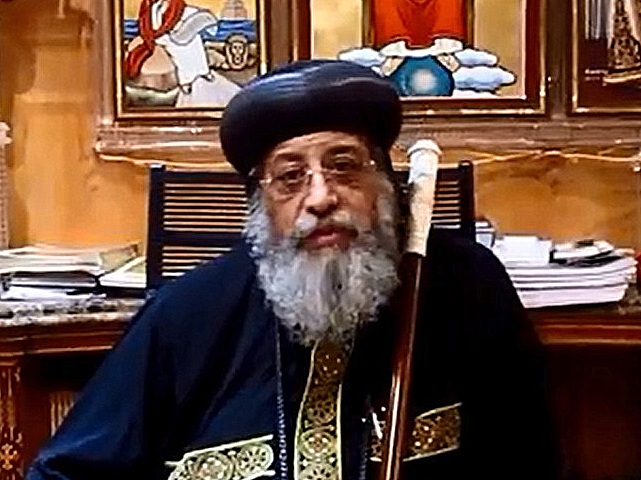 A message from His Holiness Pope Tawadros II from the papal residence in Cairo to the youth and congregation of Saint Mina's Coptic Orthodox Church in Hamilton, Ontario, Canada, recorded on Friday, June 21st, 2013:
In the name of the father, the Son, and the Holy Spirit, One God. Amen.

I am happy to meet with you. Today is the last Friday before the Feast of Pentecost which will be on Sunday, June 23rd, 2013. After the Feast of Pentecost, we start a beautiful fast in the Coptic Orthodox Church which is the Apostle's Fast or the Service's Fast. This means that each one of us spends the days of this fast to pray for everyone serving him/her.

So, we pray for our father the Pope, our father the Bishop, our father the Priest in our church, our father of confession, our servant in church, our parents at home, our siblings, and for everyone who puts an effort in service and serves in the church.

Of course, the church has many people working in it: workers, deacons, and volunteers. During this fast, you can dedicate every day to pray for someone in service so that God bless his/her service.

May God bless you and protect you. May God arrange an opportunity for us to meet in Canada or in Cairo soon, God willing.

My peace and love to His Grace Bishop Mina and to Father Metias of Saint Mina's Church in Hamilton and to everyone and to all the servants of the church.