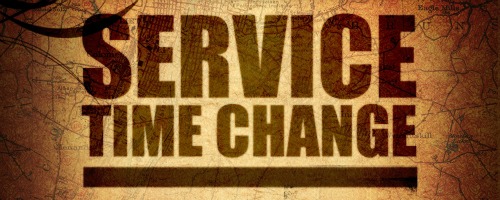 Please note the following changes in the church service schedule for the week from Thursday, November 14, 2013 till Thursday, November 21, 2013.
Due to the travel of our beloved Fr. Metias Ibrahim to Egypt to meet with His Holiness Pope Tawadros II in Cairo, Egypt, the following changes to the church services will take effect:
Liturgies on Friday (November 15, 2013), Sunday (November 17, 2013) and Wednesday (November 20, 2013) will be cancelled.
A Holy Liturgy will be prayed on Saturday (November 16, 2013) starting at 8:00am followed by Sunday School Service.
Normal schedule will resume as normal starting Friday (November 22, 2013) with a spiritual revival for the feast of Martyrdom of our patron Saint Mina the Wonder-Worker. Please click here for more details.
The church encourages everyone to subscribe with his/her email address to the church website www.stminahamilton.ca (subscribe) to receive further updates. You can add the church calendar to your personal calendar through xml, ical or html. You can also follow the church updates on different social media websites: Twitter, Facebook, Google+ and YouTube.