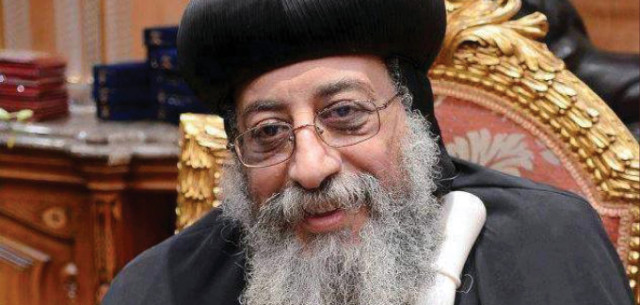 A General Youth Meeting with His Holiness Pope Tawadros II will be held during his first papal visit to Canada at St. Mark's Cathedral in Toronto, Ontario on Friday, September 5th, 2014 at 7pm sharp.
3 segments will constitute the General Youth Meeting with His Holiness:
A Talent Show:

Youth from across Ontario will be selected to perform their talents before His Holiness and their fellow youth. As time will be limited, the Organizing Committee will select the best seven (7) individuals or groups to present on September 5th, 2014. Youth may audition by uploading electronic audio or video submissions. Each presentation should be a minimum of 3 minutes and should not exceed 8 minutes, including set-up time. Click here for Audition and Performance Guidelines and Audition Upload Instructions. Submissions should be made no later than Friday, August 15th, 2014. Chosen performers will be notified shortly after this deadline.

A Sermon by His Holiness:

His Holiness will deliver a brief sermon to the youth of Canada in English.

A Question & Answer Period:

Guests will have the opportunity to ask questions of His Holiness using text message and email mediums. Use of a smartphones will be allowed during this period to facilitate participation.
Invitation and Entry:
St. Mina's Church will receive a limited number of invitations for this event. Our youth aged 15-30 years are asked to register using the form below before Tuesday, August 12th, 2014 if they would like to be considered for an invitation. Since the number of invitations is limited, first-come-first-served will apply in distributing these invitations.
Only youth who present their personalized invitation cards will be admitted to St. Mark's Cathedral on September 5th, 2014. Youth must also present identification at the entrance of the event for security purposes.