"Keep Psalms in your Mind, so the Psalms will keep you safe" — Pope Shenouda III
"My son, give me your heart, and let your eyes observe My ways" (Proverbs 23:26)
"Remember now your Creator in the days of your youth" (Ecclesiastes 12:1)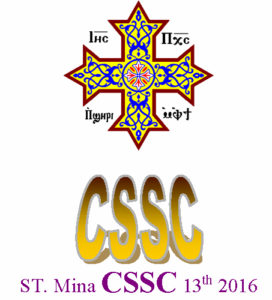 The church would like to invite you to its Christmas Carnival in December 2016. The church holds a memorization carnival for all Sunday School classes regularly, the upcoming recite day will be held in the Christmas break on Tuesday, December 27th, 2016 from 11am to 4pm. Below are the material for memorization for each age group. The recite day will be filled with fun activities, gift and tayos, and much more!
Come and invite other too.