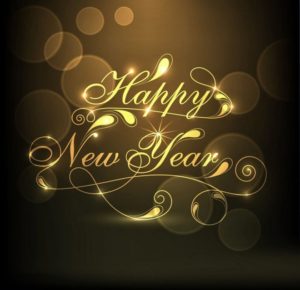 My beloved brethren and children,
As we start this blessed New Year, I would like to congratulate you and extend my best wishes to you all. My beloved brethren and children, I wish you all a healthy, joyous, prosperous, and spiritual New Year, through the grace of our Lord Jesus Christ. As we start a new year we pray may God bless our country Canada and our mother land Egypt, and all nations. May God grant us peace and safety and keep for us our honored and righteous father the thrice blessed our honored Pope Tawadros II, may God of heaven confirm him on his throne for many years and peaceful times.
Happy New Year!
Glory to the Holy Trinity, forever, AMEN!
His Grace Bishop Mina
Bishop, Coptic Orthodox Diocese of Mississauga, Vancouver, and Western Canada
---
أبنائى و أحبائى الاعزاء
أود ان اهنئكم بالعام الجديد متمنيا لكم عام سعيد مملوء بالصحه الجسديه و الروحيه راجيا من اله السماء ان يملأ بيوتكم وحياتكم بكل فرح وسلام بنعمه ربنا والهنا ومخلصنا يسوع المسيح. ونحن نبدأ عاما جديدا نصلى الى الله ان يبارك بلادنا مصر وكندا وجميع الامم. اله السماء يعطينا السلام والامان ويحفظ لنا حياه أبينا البطريرك المعظم أبينا المكرم الأنبا تواضروس الثانى وسائر الأباء الأساقفه. الرب يثبته لنا على كرسيه سنين كثيره وأزمنه سالميه هادئه.
كل عام وأنتم بخير
والمجد للاب دايما ابديا امين
الأنبا مينا
أسقف ميسيساجا وفانكوفر وكل غرب كندا