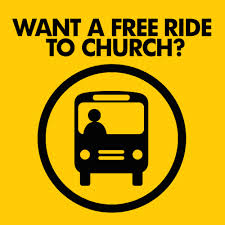 By the Grace of God, the church will start a new van service to help families and students to come to church. The service will start on Sunday, October 6th, 2013 for a period of 3 months then an evaluation will be done to determine continuation or not. Please note:
The van will have fixed days to serve:

Sunday Morning (for Holy Liturgy, Sunday School & Youth Group)
Thursday Evening (for Ladies Meeting – every two weeks)
Friday Evening (for Youth Meeting)

This service will be available only when there is no other means of transportation available and will be based on first book first serve (only 7 passengers). You will be notified by phone for any changes.
This service will be free; however it needs lots of financial support for its basic running expenses and future expansion. There will be a special donation box for this service only. This box will be used also to accept your comments and suggestions. Please do not speak directly with the driver if you have any concern.
Dr. Wafik Aziz Wassef will be the coordinator for this service; please contact him directly with name, phone and address or leave this info in the church reception on Sundays. You can reach Dr. Wassef by phone: (905) 635-6465 or by email: wassef1@gmail.com. Alternatively, you can use the form below to request the van service.