Welcome to the official website of Saint Mina's Coptic Orthodox Church in Hamilton, Ontario, Canada. The Church is part of the Coptic Orthodox Patriarchate and the Diocese of Mississauga, Vancouver and Western Canada. Please mention us in your prayers.
---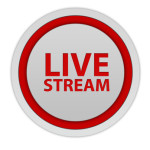 What is NEW!
---
Bible Study:
Arabic:

Old Testament: Wednesdays @ 7pm.
New Testament: Saturdays @ 7pm.

English:
---
Receive Church Updates via Email:
---
Receive Church Updates via SMS:
Send this text message to 21212: Follow StMinaHamilton
Click here for a list of mobile commands that can be used to turn off/on receiving updates or to retrieve the latest update from the church.
The shortcode used above "21212" works only for mobile providers in Canada, click here for a list of shortcodes that can be used for mobile providers in other countries.
---
Church Events:
[calendar id="8683″]
---
Recent Posts:
---