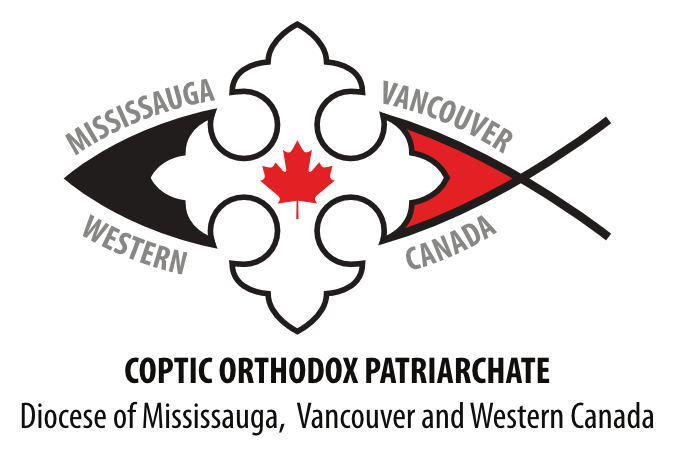 We are pleased to announce that His Grace Bishop Mina selected the new logo for the new Coptic Orthodox Diocese of Mississauga, Vancouver and Western Canada.
The winner is our beloved servant, Sameh Sargeos, from our lovely church: Saint Mina's Coptic Orthodox Church in Hamilton, Ontario.  The prize is $500 and a Certificate of Appreciation and Recognition from the Diocese. The winner was contacted personally and a meeting with His Grace Bishop Mina will be scheduled soon.
The final logo is a graphically-enhanced and modified form of the original submission as per His Grace Bishop Mina's request and recommendation. The logo will be sent to all churches in the Diocese in order to post it on their website.
The Diocese Logo Design Competition was announced last July. All logos received that met the design criteria was posted on a special website for voting by all congregation members. The top 3 logos (based on congregational voting) was presented to His Grace Bishop Mina for the final decision.
Congratulations to Sameh Sargeos!